Blue Peter: 21st and 28th September 2022
Our Year 4 and 5 pupils took part in two Blue Peter television shows, the first was a Strictly Come Dancing special and the second a record breaking special! They tried to break a world record for the most double high fives in a minute and came very very close! They had a great time, were fantastic ambassadors for our school and all received coveted Blue Peter badges!
Strictly special: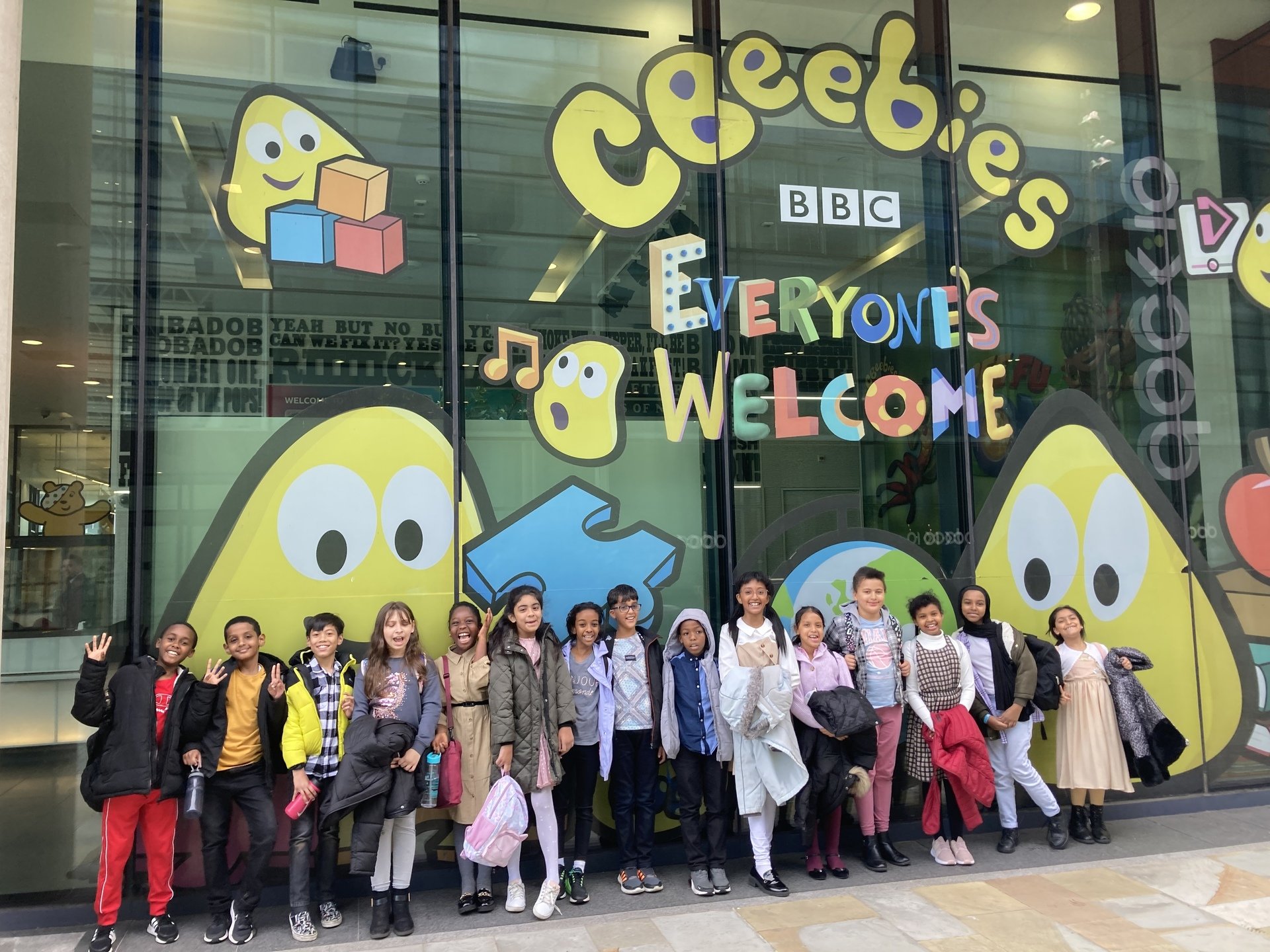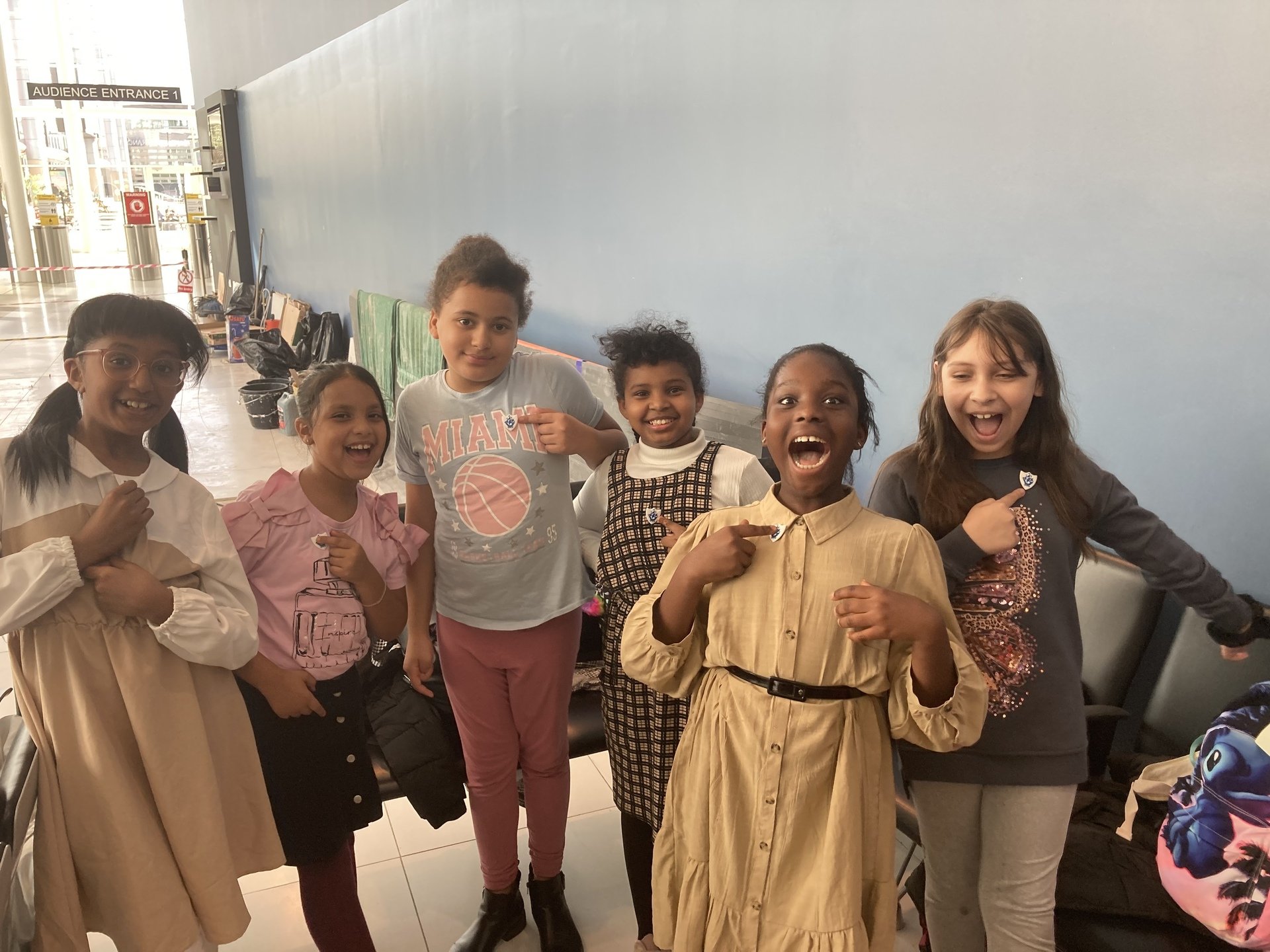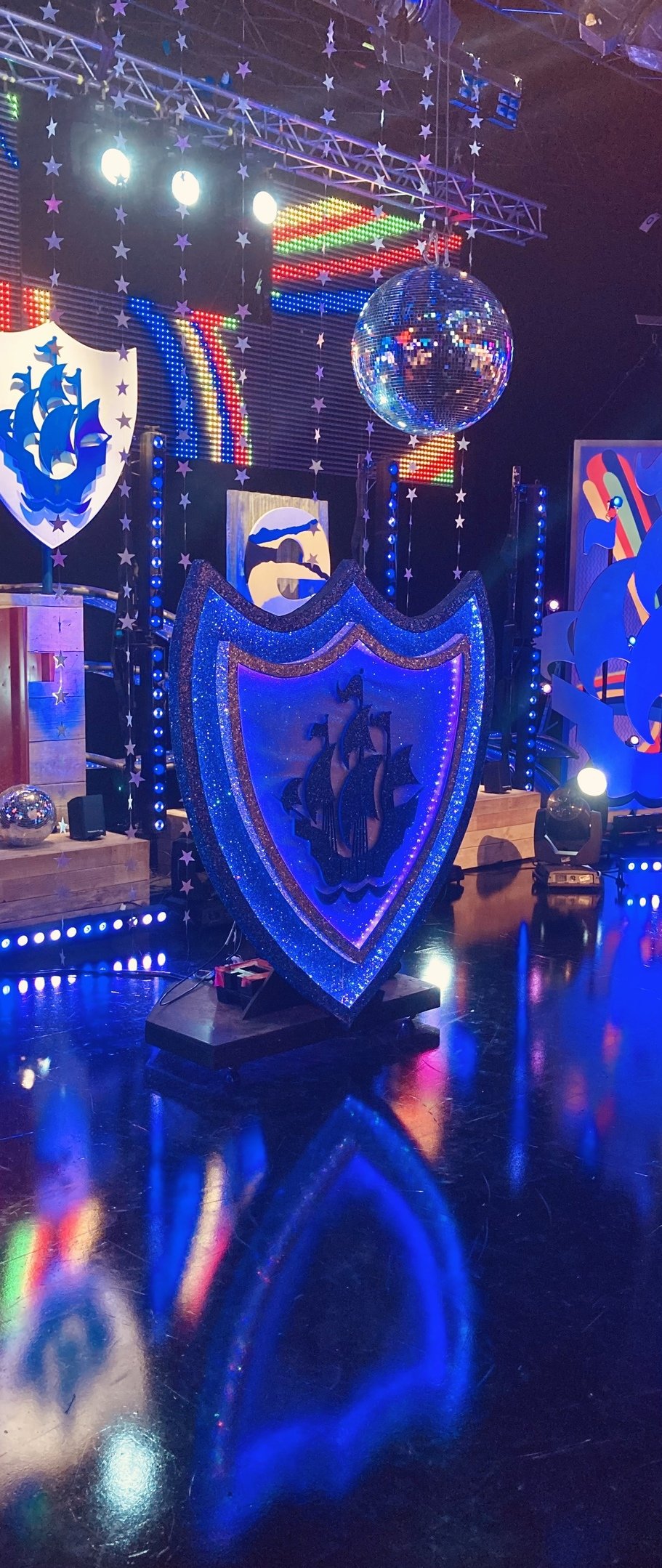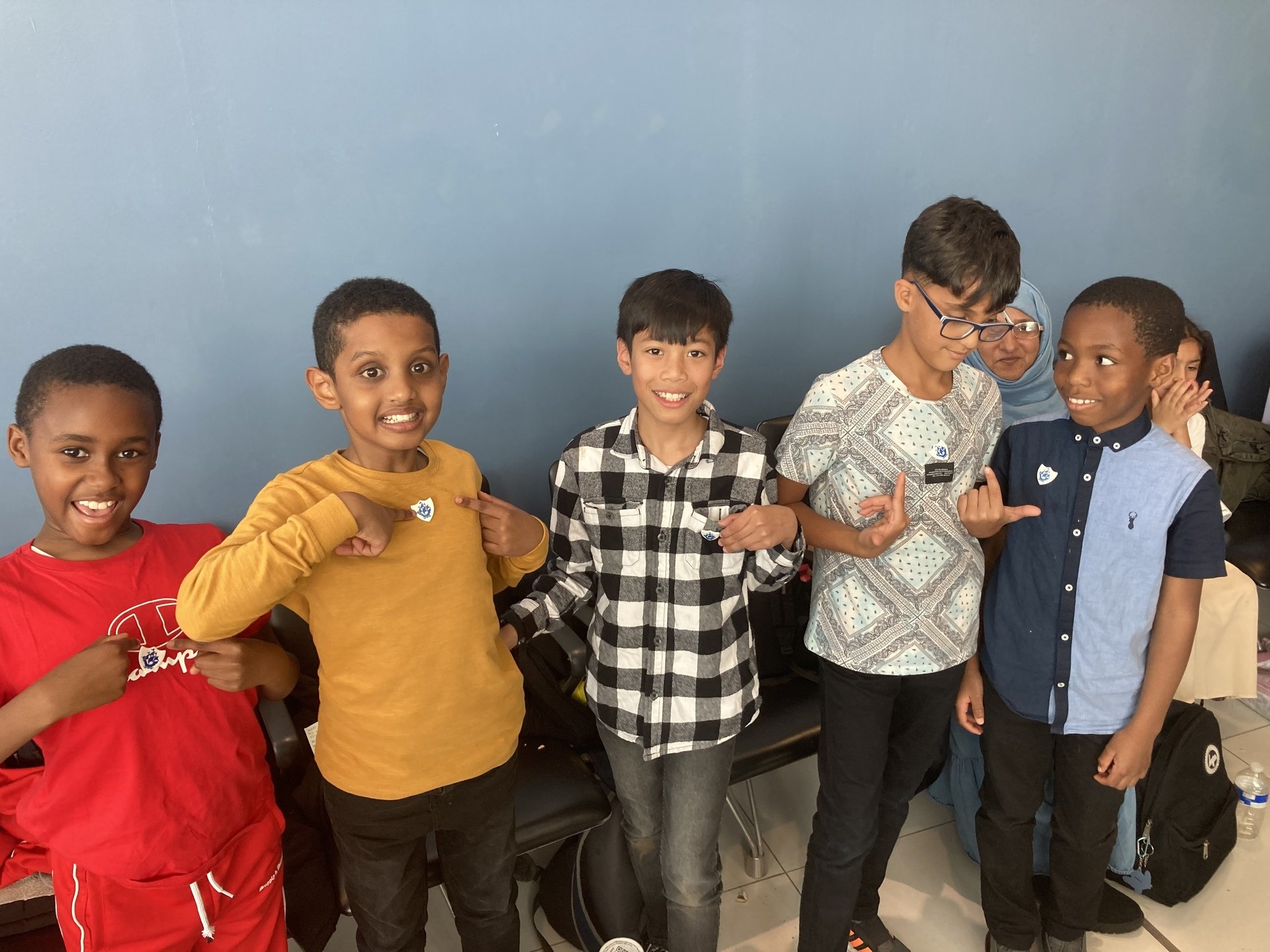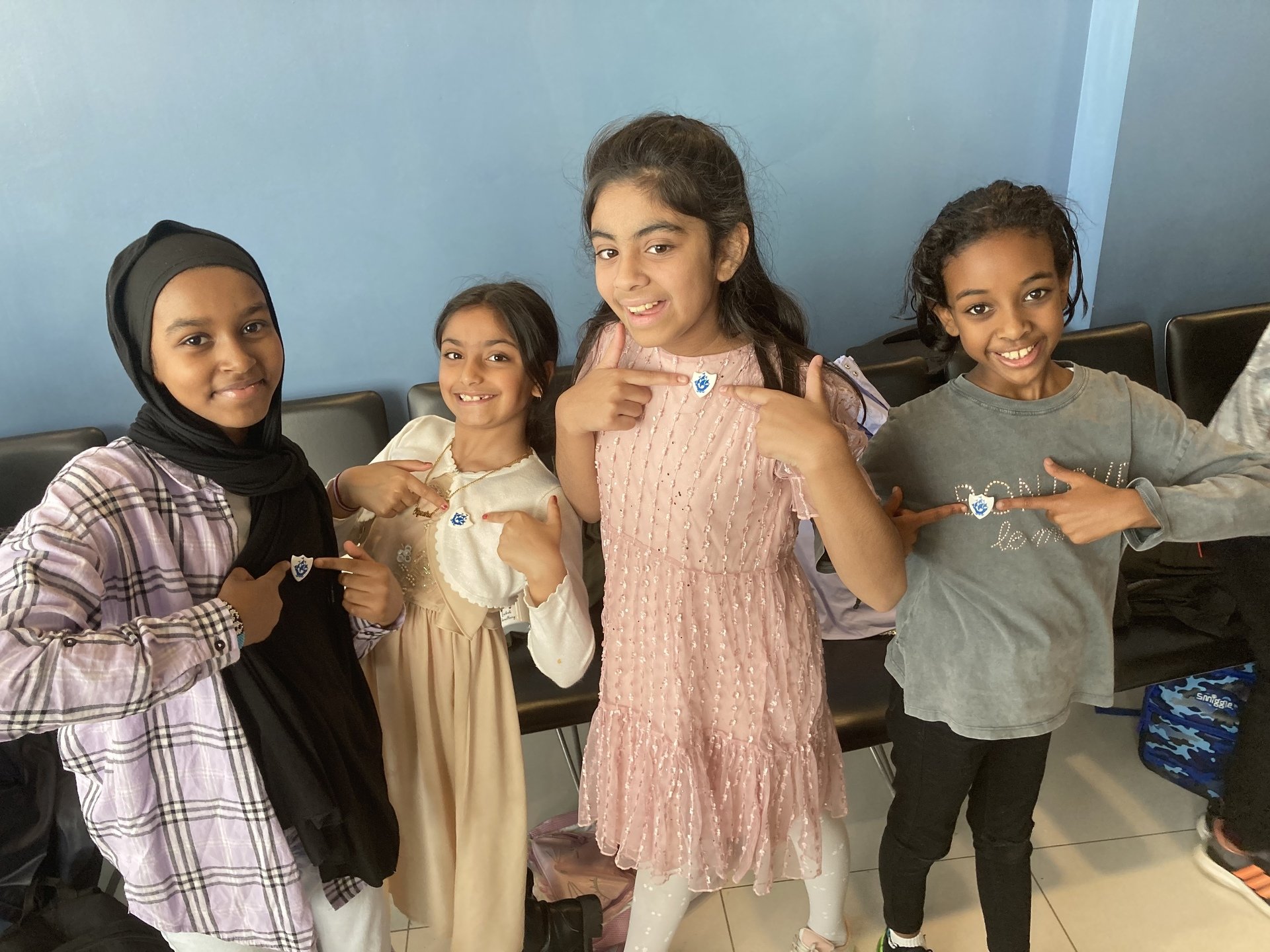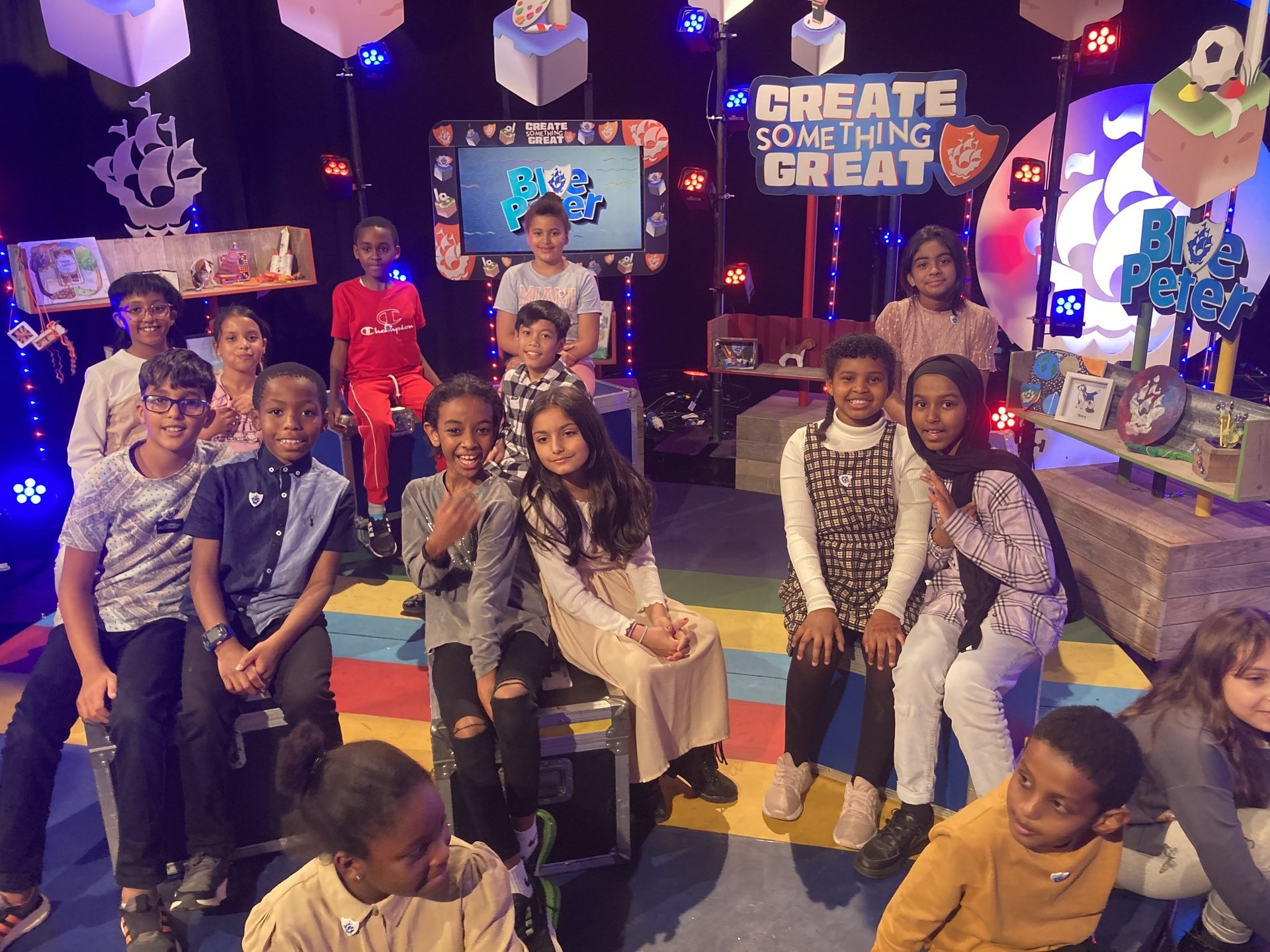 Record breaking: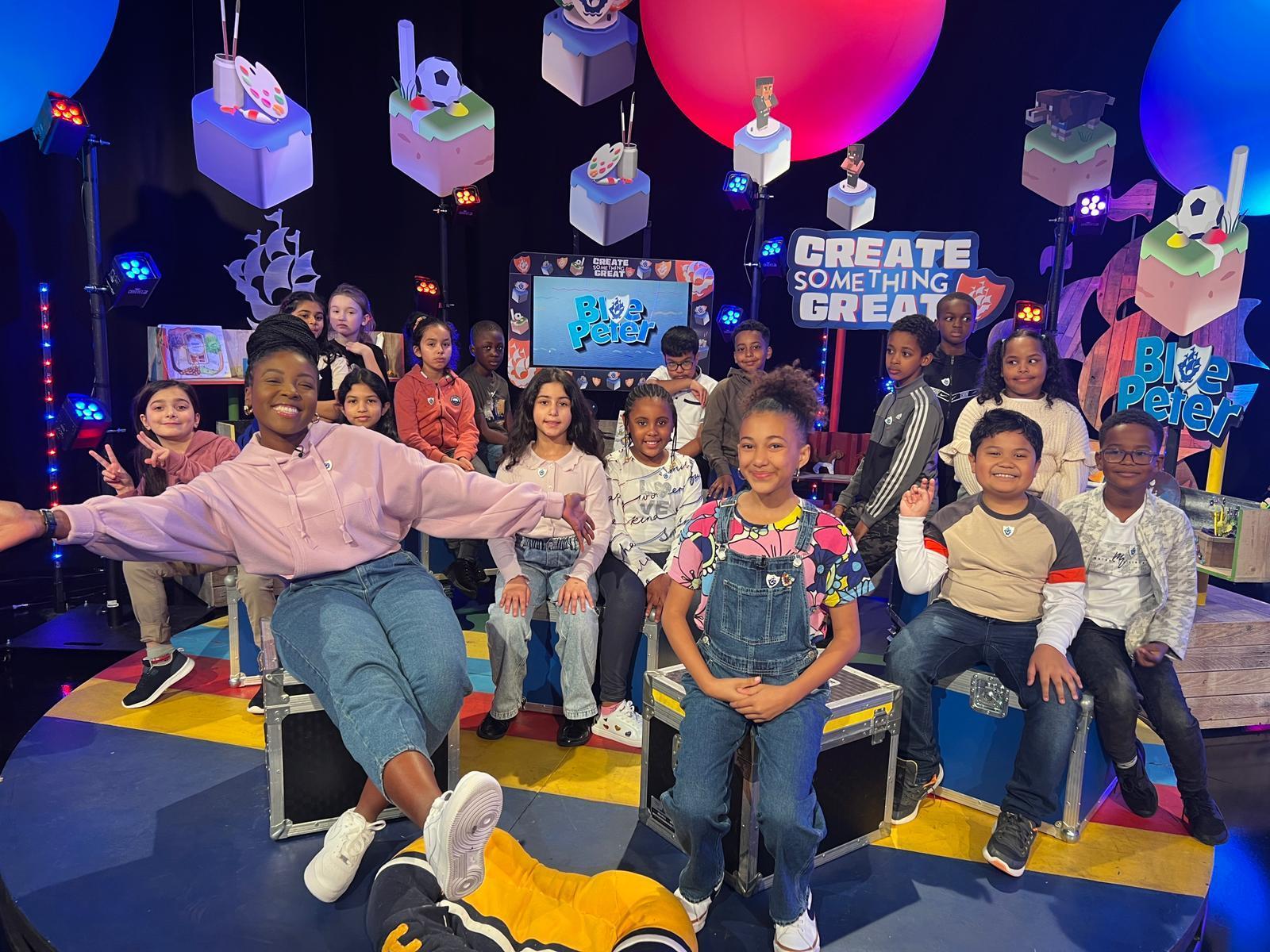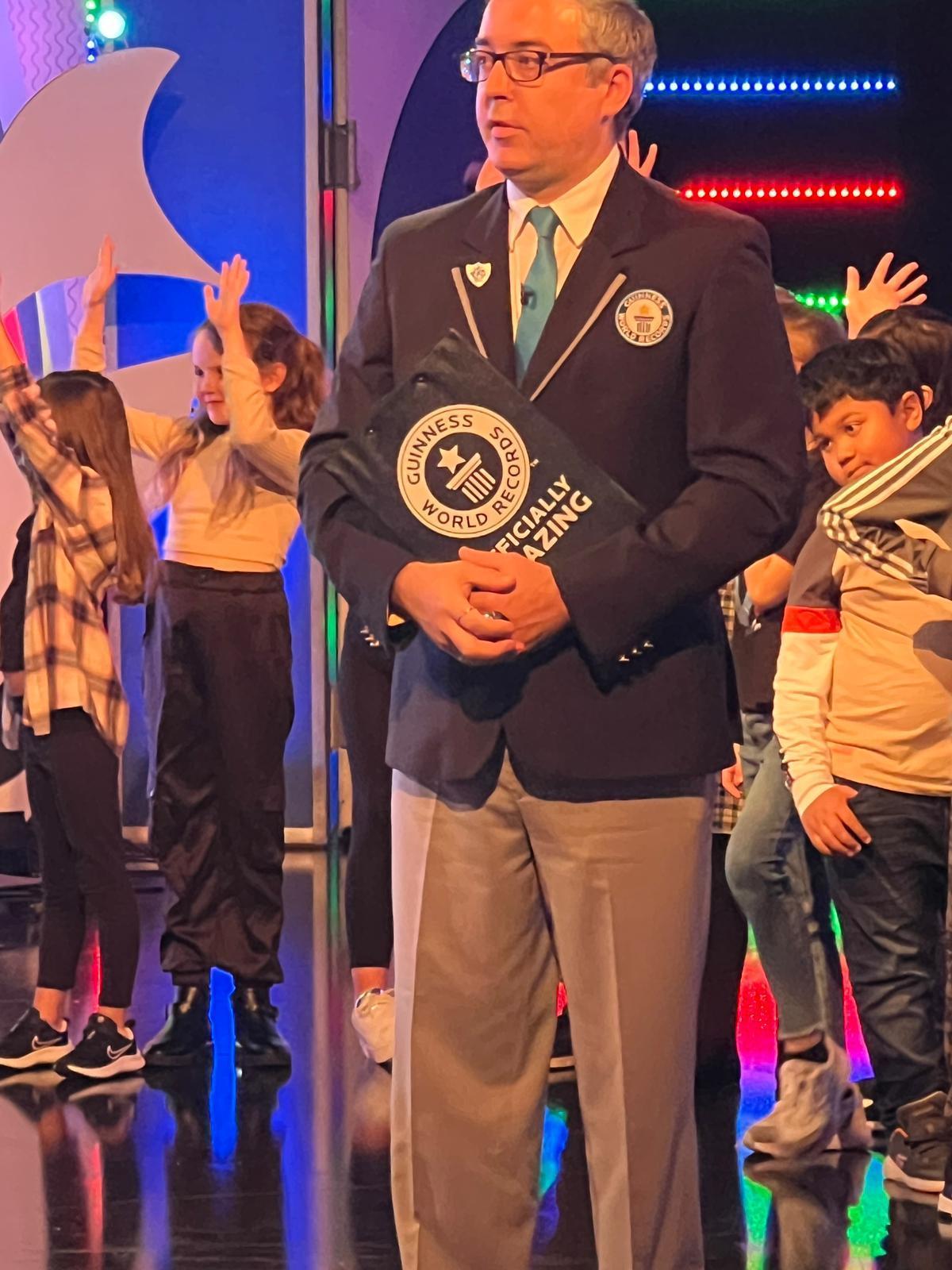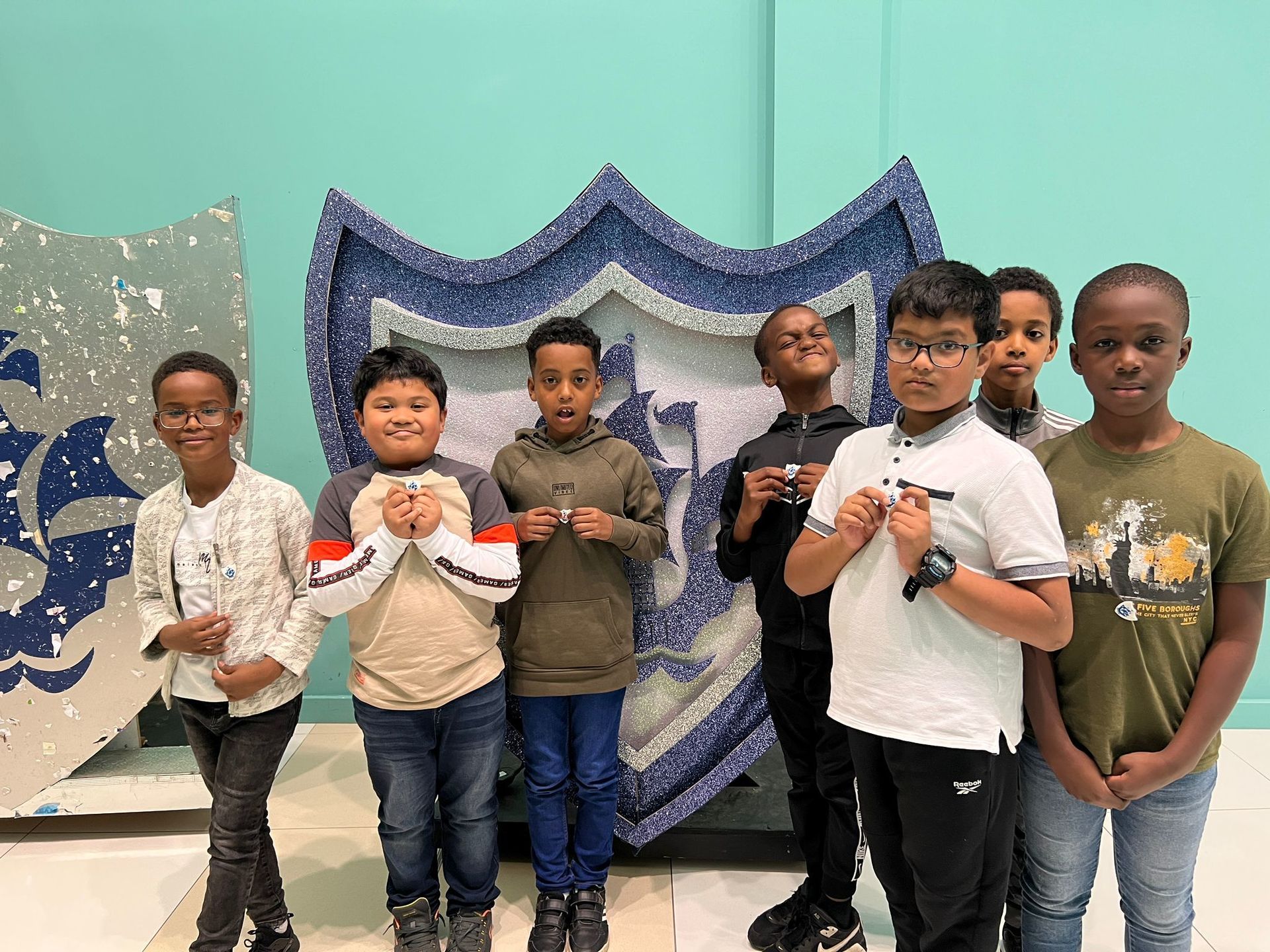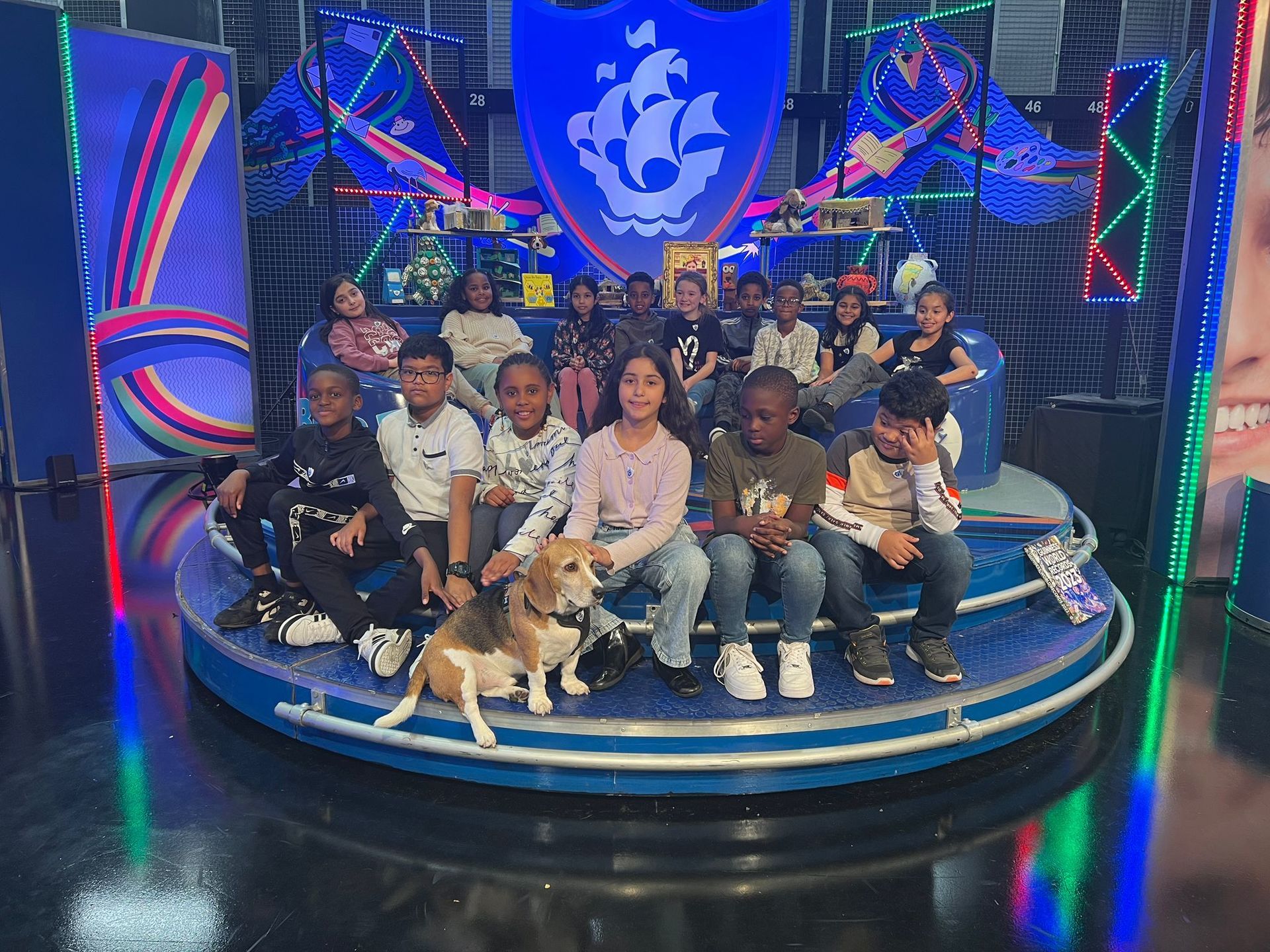 BBC Newsround: 19th January 2022
As part of the discussion around the scrapping of the licence fee some of our Year 6 pupils were interviewed about what they like to watch and how they watch it. They discussed television, streaming platforms and YouTube. They were as always excellent ambassadors for our school!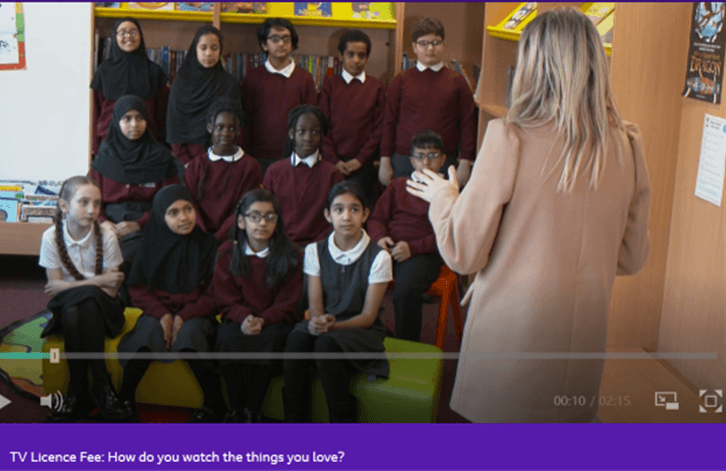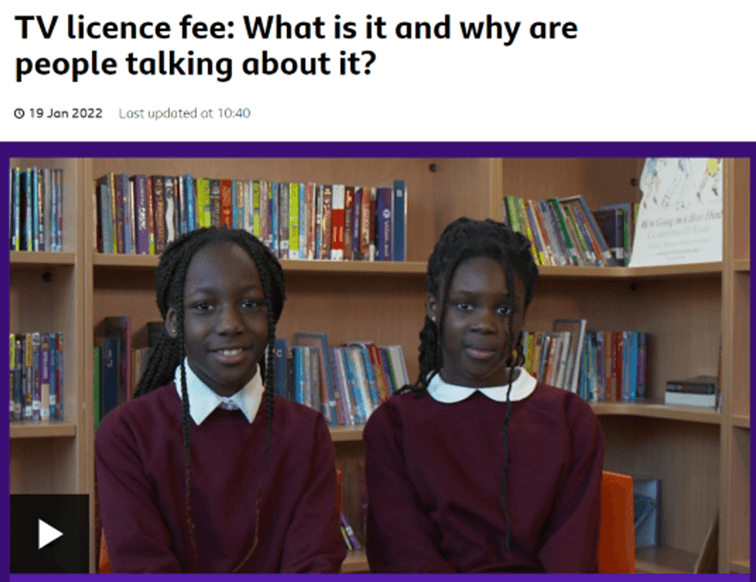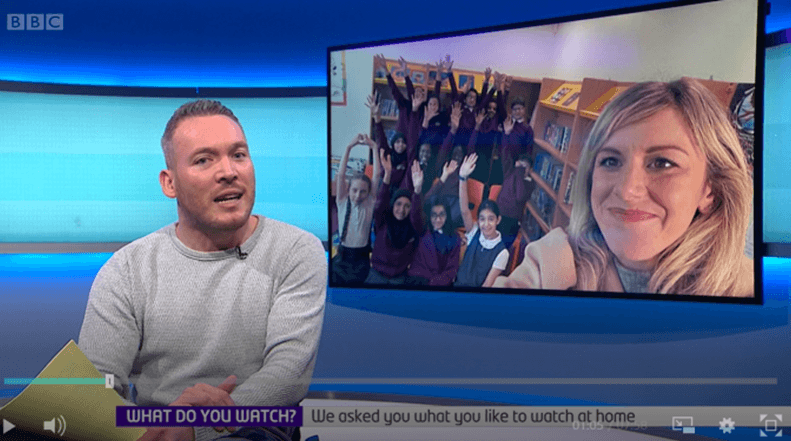 BBC North West Tonight: 13th November 2019
As part of BBC North West Tonight's 'Pudsey Push' the presenters Roger Johnson, Annabel Tiffin and Owain Wyn Evans pulled a special red sofa across the region to raise money for Children In Need. They called in a Webster for a bit of face painting and to speak to some children!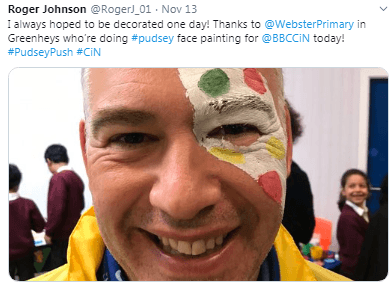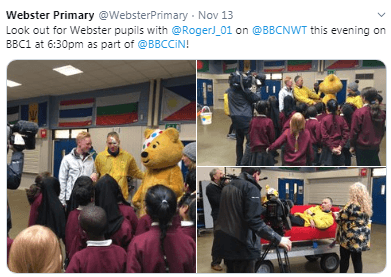 Stephen Mulhern visit: 9th October 2019
Stephen Mulhern visited Webster as part of some filming for Virgin Media's Christmas Stars competition! He spoke to a group of Year 5 and 6 children, did some fantastic magic and asked pupils to share their talents with the group! The following day this article appeared in the Manchester Evening News! https://www.manchestereveningnews.co.uk/news/showbiz-news/stephen-mulhern-say-after-itv-17065191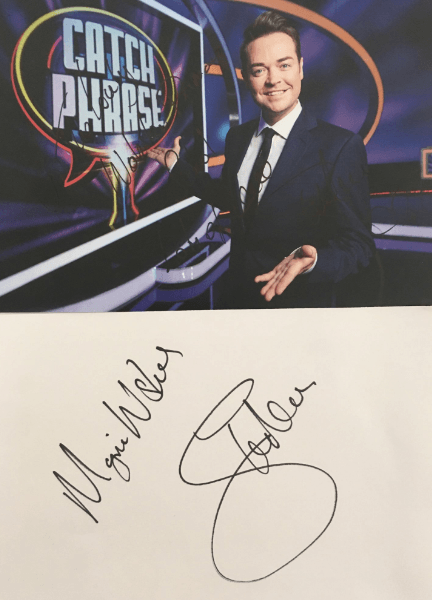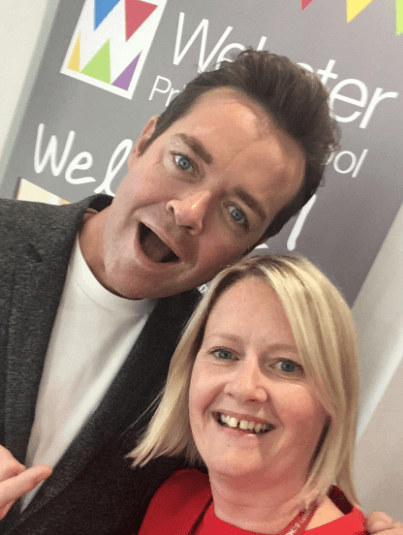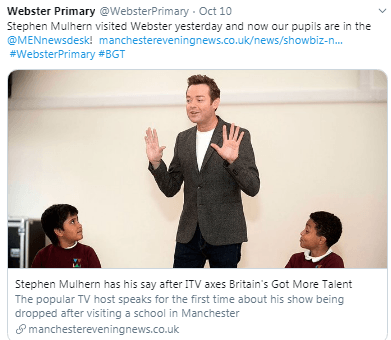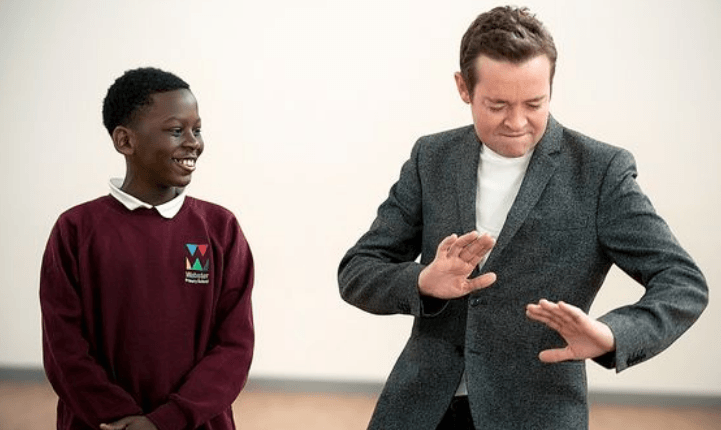 Blue Peter-National Poetry Day: 3rd October 2019
Along with poet Matt Abbot, four pupils from Webster Primary wrote a poem live on air using five words which had been submitted by CBBC viewers!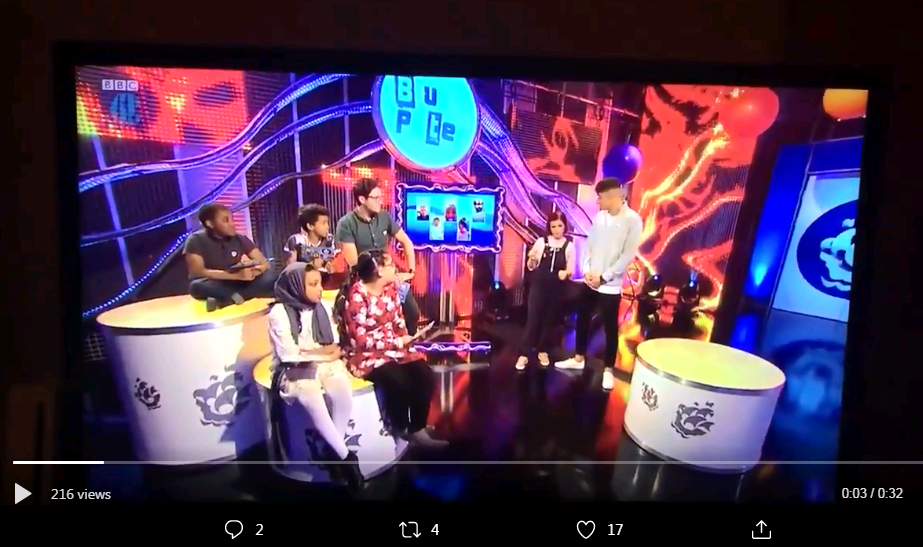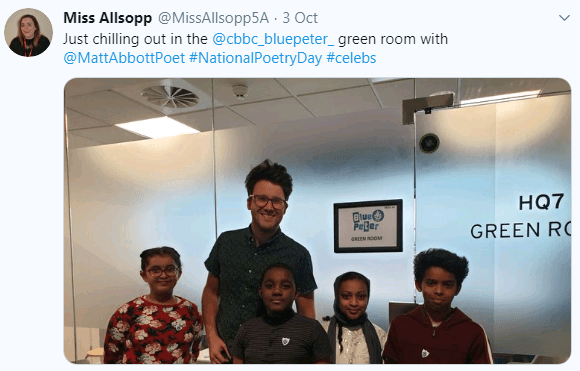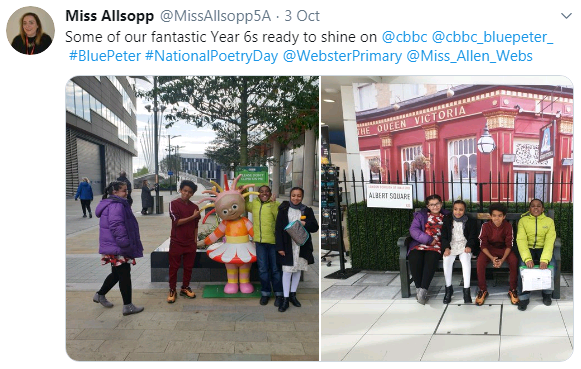 BBC Bring the Noise!
Year 2 pupils took part in the filming of 'Teacher Techniques' for BBC Bring the Noise alongside musician and composer Andy Smith.
Click the links to see the videos:
https://www.bbc.co.uk/teach/bring-the-noise/sound-detectives/zvhj47h
https://www.bbc.co.uk/teach/bring-the-noise/teaching-rhythms/z7twcqt
https://www.bbc.co.uk/teach/bring-the-noise/pat-pat-clap/zh83pg8
https://www.bbc.co.uk/teach/bring-the-noise/composing-rhythms/zfs7kmn
https://www.bbc.co.uk/teach/bring-the-noise/mirror-me/zbgh7nb
https://www.bbc.co.uk/teach/bring-the-noise/forbidden-rhythm/z7csxyc

Blue Peter Children in Need special- November 2017
70 Year 5 and 6 pupils took a trip to the CBBC studios at Media City in Salford to take part in the filming of Blue Peter's Children in Need special! They were asked to dress as a fundraising idea, they had some brilliant ideas- a karate outfit for a 'karate chop challenge', disco outfits, a clown and several unicorns! There was a flurry of face painting in the hour before they left school- Pudsey Bear faces for all! The children saw how a television show is filmed and spoke to presenters live on air! They had a brilliant afternoon- an experience they'll never forget!
Swashbuckle!
Year 2 pupils took part in the filming of the 'Sinker's Message' episode of Swashbuckle first aired on the Cbeebies channel on 2nd September 2017. Some pupils took part in (and won) the games with the rest of the year group cheering them on from the audience!
BBC School Radio- Something to Think About!
A group of our learning ambassadors were recorded talking about looking after our bodies for a series of programmes to be broadcast on BBC School Radio in May.
To listen to the programmes:
'Looking after ourselves: keeping out hands clean': http://www.bbc.co.uk/programmes/p04ylqry
'Looking after ourselves: staying safe in the sun': http://www.bbc.co.uk/programmes/p04ylrl1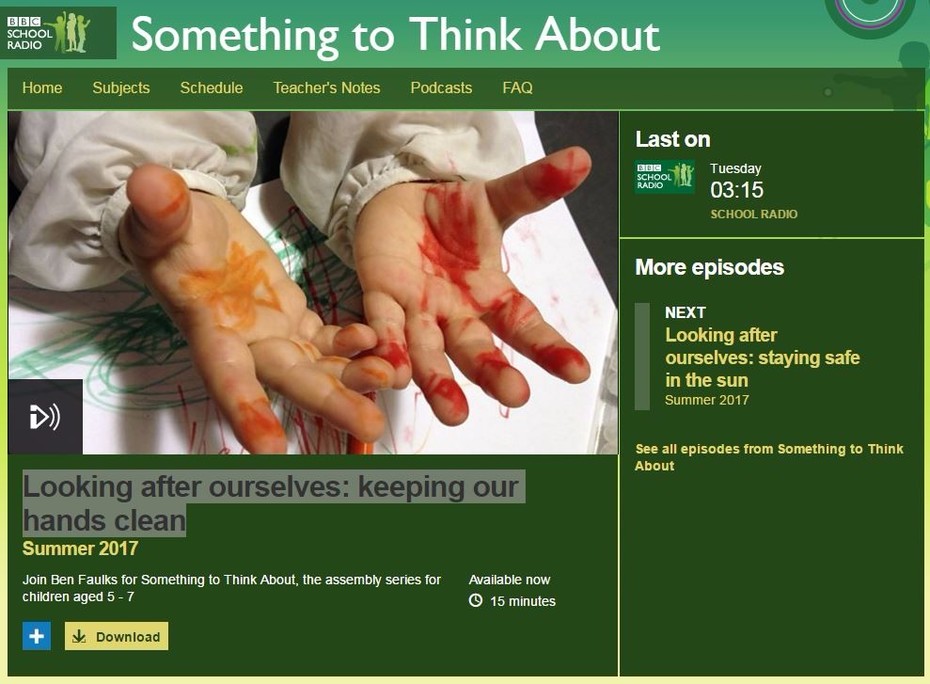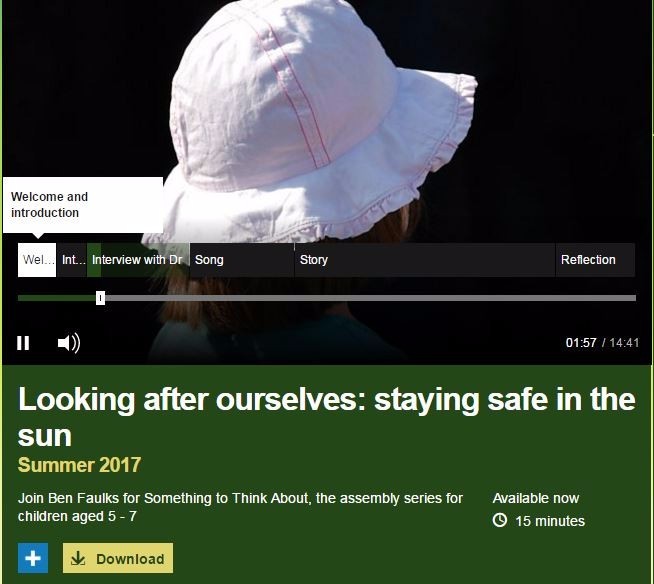 Cbeebies Stargazing- Mars!
5 of our wonderful Year 2 children were chosen to feature in an episode of Cbeebies Stargazing. They took a trip to Bakewell for the filming and had a fantastic (and chilly) time! The programme was broadcast on 28th March 2016!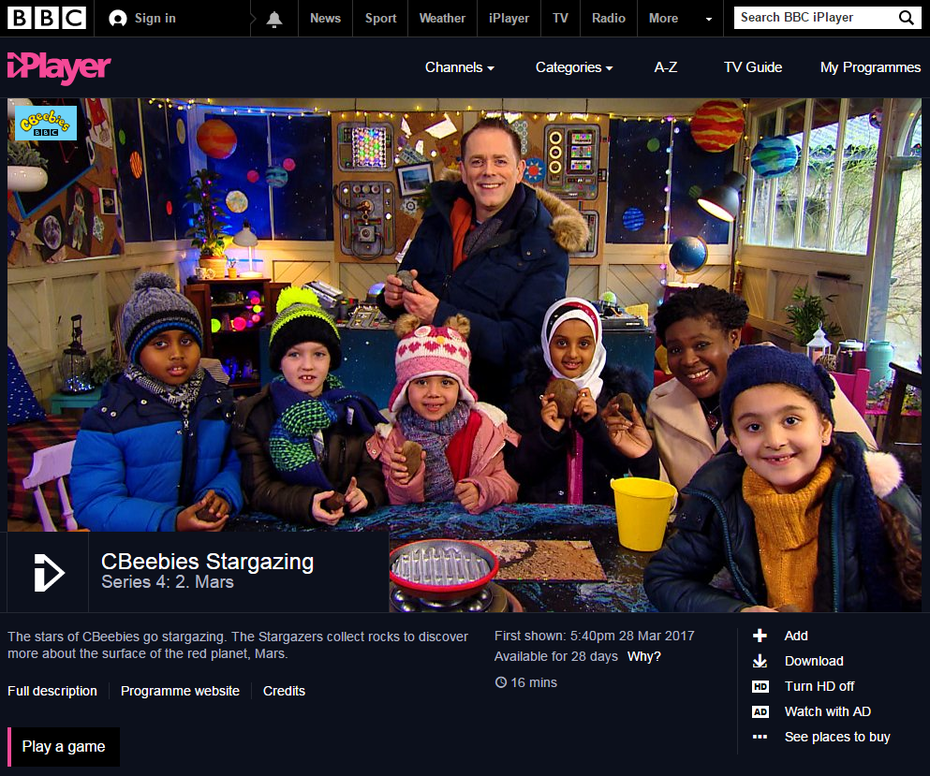 Cbeebies- Go Jetters
Year 1 and Reception pupils auditioned to perform a dance on the Cbeebies show 'Go Jetters'. 8 children were chosen to visit the Cbeebies studios at Media City in Salford to film the dance for television. They met presenters Rebecca and Dodge and had a fantastic day!
BBC School Radio
7th December: Our Rock Band and music tutors Chris Hough and Rob Goodwin were interviewed and recorded for BBC schools radio for the programme 'Something to think about' in January 2017: The programme featuring our Rock Band was broadcast- listen to it here: http://www.bbc.co.uk/programmes/p04kskp4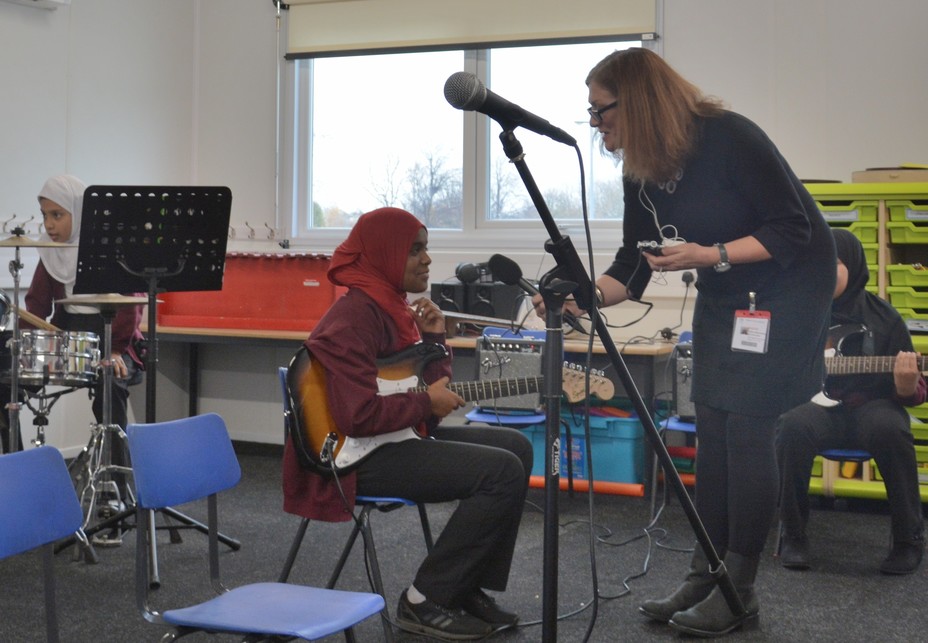 BBC Breakfast- Diary of a Wimpy Kid
On the 4th of November 5Cl were featured as part of an interview with Jeff Kinney on BBC Breakfast. The children listened to part of the new Wimpy Kid story and asked the author some questions!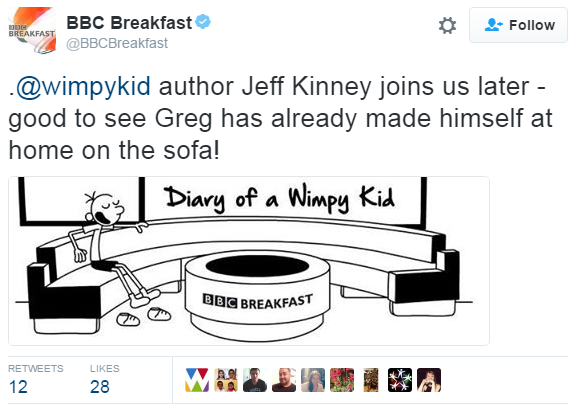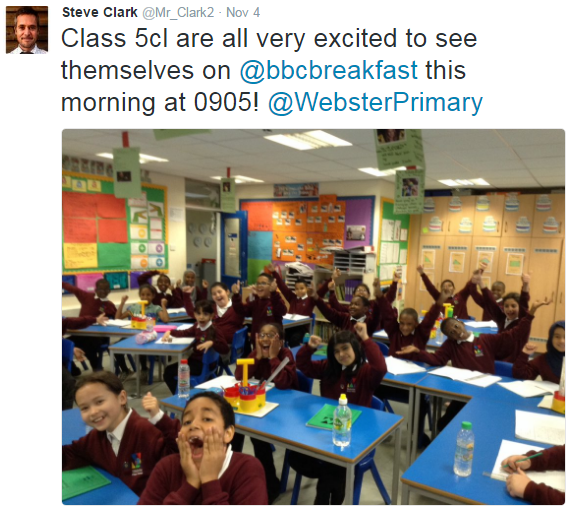 Olympic 2016 parade in Manchester
We were invited to take part in CBBC's Newsround coverage of the Manchester Olympic Heroes parade!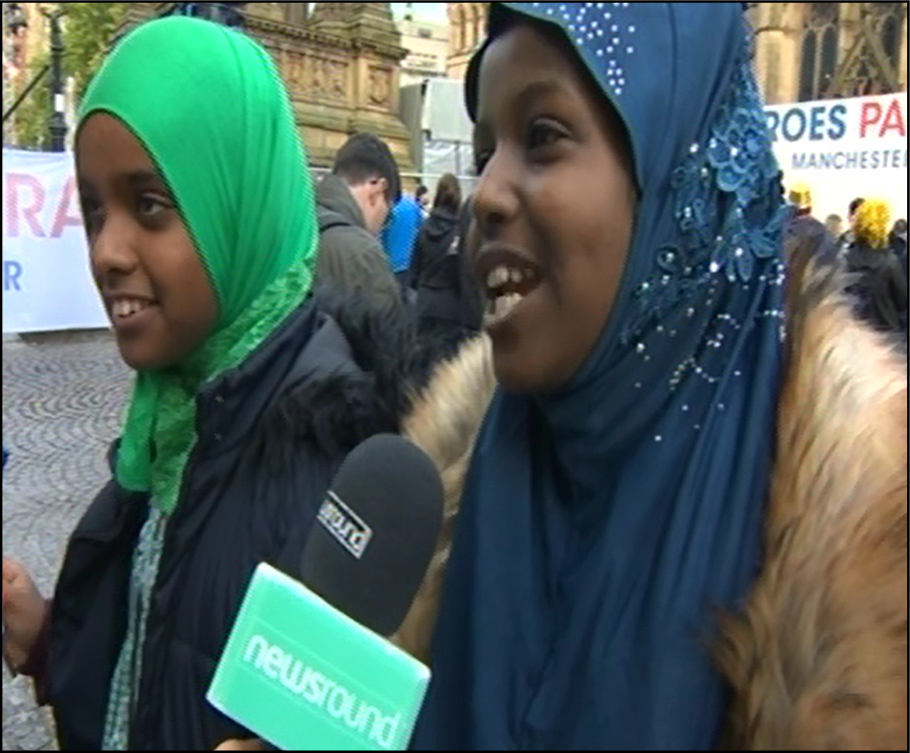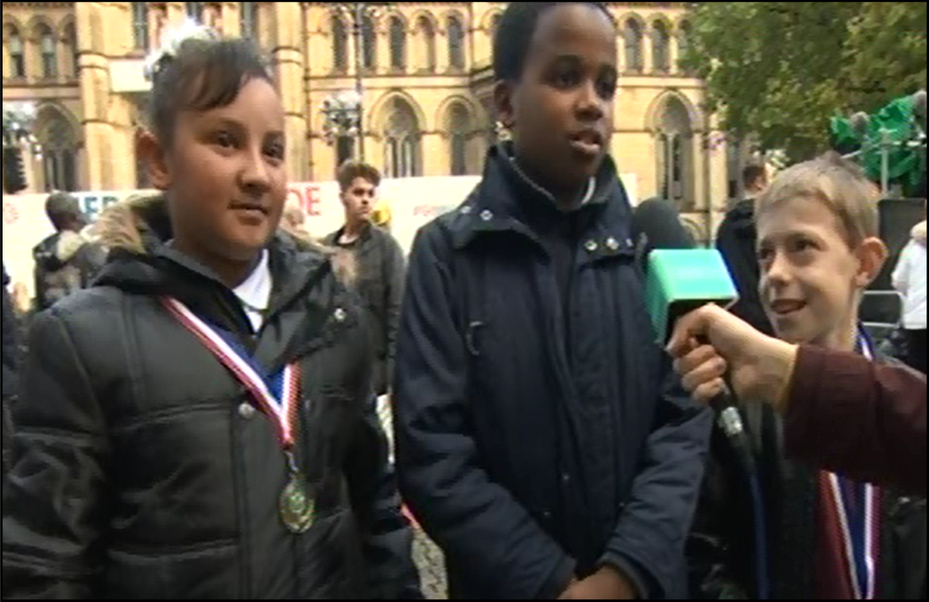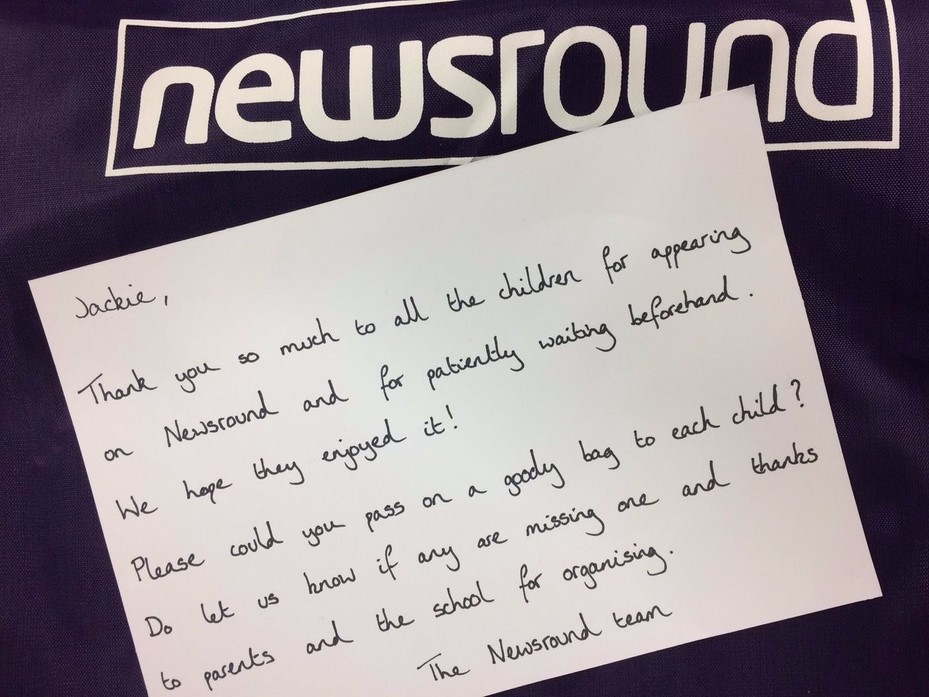 Cbeebies Summer Games!
In July 2016 KS1 pupils took part in the Cbeebies Summer Games- they filmed events and talked to the presenters about the sports they were taking part in. The programmes were broadcast on the Cbeebies channel in August.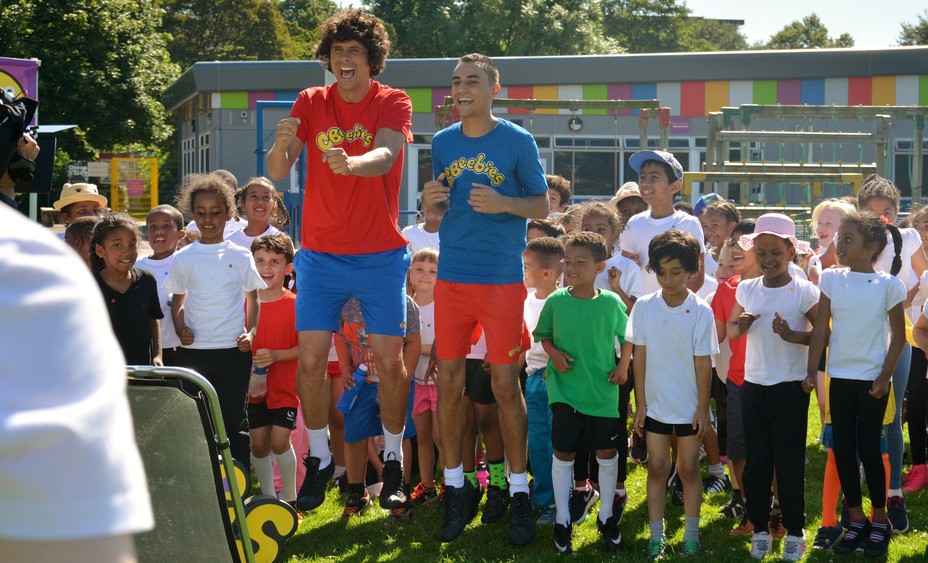 Horrors of War on BBC Woman's Hour
#HorrorsOfWar is a learning theme in Year 6. It has developed from a study of World War Two into a cross-curricular learning experience supported by the National Holocaust Centre, the Anne Frank Trust, Manchester Camerata Chamber Orchestra, artist in education David Hulston and other partners.