E-Safety & Safeguarding Information
'Leaders and governors responsible for safeguarding leave nothing to chance when it comes to pupil's welfare'. 'Pupils' say they feel safe in school'. OFSTED 2019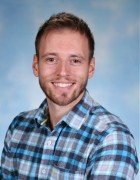 Mr Proudlock is our Designated Safeguarding Lead (DSL)
In Mr Proudlock's absence Mr Jackson or Ms Rauf would take on this role.
E-Safety- Keep Safe Online!
This site was set up to help parents understand what their children might be doing on line and how to make this as safe as possible.
It looks at:
Social Networking

Online gaming

Chatting

Downloading and viruses

Using mobile internet

The issues that might affect your child

Supporting pre-school, primary and teenagers to use the internet

.
For more information click the link internetmatters.org

Safe Over Summer, click HERE.

CEOP helps any child or young person under the age of 18 who is being pressured, forced or tricked into taking part in sexual activity of any kind.
This can be something that has taken place either online or in 'the real world', or both. The CEOP Safety Centre has clear information and advice on what can be reported to CEOP, the reporting process and what will happen if you do decide to make a report. You can visit the CEOP Safety Centre and make a report directly to CEOP by clicking the Click CEOP button above.
ThinkUknow- For Children and Parents
ThinkUknow is a fantastic site for learning how to keep safe while on the internet- Click the icon above to find their homepage. If you are a child, click your age group and you will find lots of games, videos and activities. If you are a parent, do read the parents' section and talk to your child about this vital issue. If you have any concerns about cyber-bullying do let us know at school and we will help.
Safeguarding information for children:
Report Abuse in Education helpline:
The NSPCC have launched a dedicated helpline for children and young people who have experienced abuse at school, and for worried adults and professionals that need support and guidance, including for non-recent abuse. Call the new NSPCC helpine, Report Abuse in Education on 0800 136 663 or email help@nspcc.org.uk.