Terri and the Time Machine
Starting in September 2022 our Year 3 classes will be taking part in the Terri and the Time Machine project in partnership with Z-Arts and One Tenth Human. This project will enrich our current science curriculum and we are excited to get started!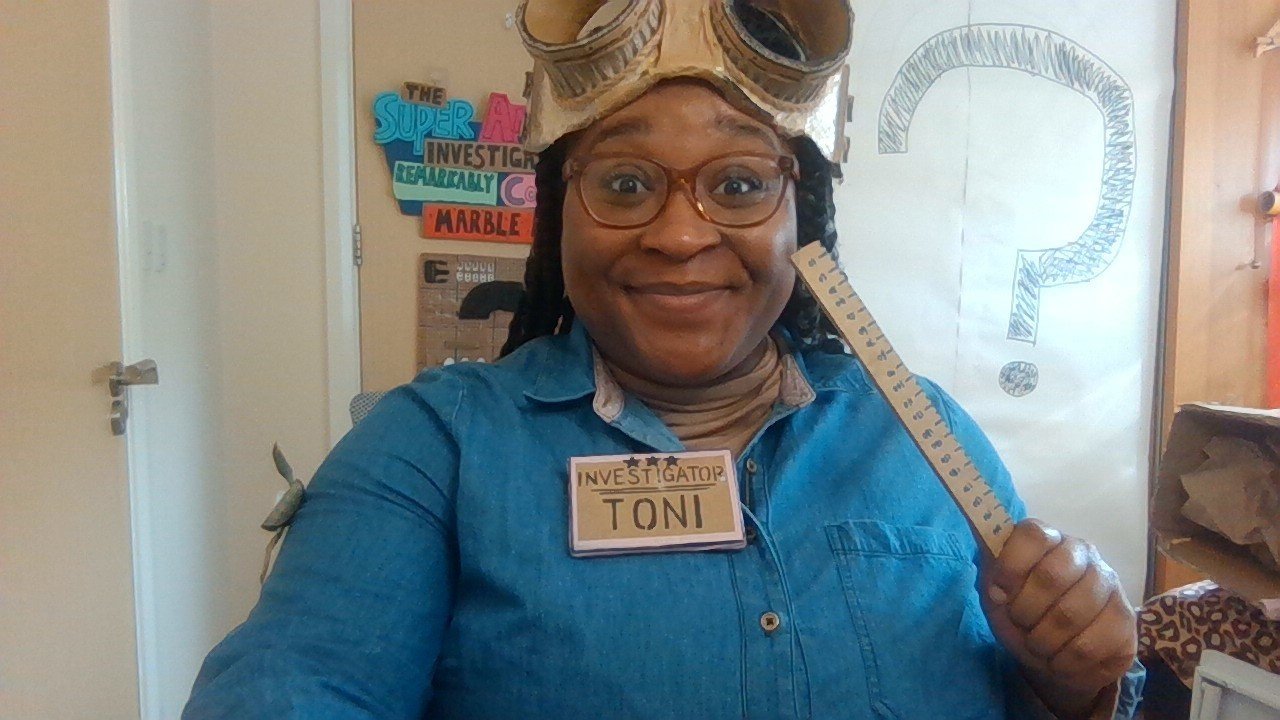 Picture: One Tenth Human- https://onetenthhuman.com/project/new-item/
The Z- Arts website has more information: https://www.z-arts.org/creative-learning/terri-and-the-time-machine/
''Z-arts have secured Paul Hamlyn Foundation funding for an ambitious experiment in creative curriculum: Terri and the Time Machine.
With the aim of bringing the science curriculum to life, the creative team will deliver memorable experiences via the power of vivid story-telling, hands-on practical challenges & horizon-widening field trips, with the aim of building pupils' science capital. With the help of Year 3, Investigator Toni creates a time machine – but finds herself trapped when the malfunctioning machine starts rocketing around in time and space. In an ongoing narrative of peril and adventure, can Year 3 work together to get her back?
Our artistic partners on this project are One Tenth Human and are also being advised by Dr Lynne Bianchi, Director of the Science and Engineering Education Research & Innovation Hub at Manchester University (SEERIH).
Funding has been secured to develop the project over three years, extending to more schools in the second and third year. The first year will be a pilot year working with 3 schools, Webster, St Mary's Moss Side and Divine Mercy, working together to create a truly ground breaking project.
Regular live Zoom calls with performers in character as "Investigator Terri", a time-travelling engineer, and her colleague, "Investigator Giddy"
Sessions will begin with an imaginative prompt: an interaction with a performer via Zoom, an email or letter from a character, an exciting package to be unwrapped, or a film containing a secret message found online by the teacher and investigated further with the help of the children.
Prompts will hook the children back into the story, reminding them of the high-stakes situation, and setting the scene for each particular challenge. Teachers will then support children to investigate Toni's challenge, come up with creative solutions, and capture solutions in order to feed back to Toni – who'll provide encouragement and reward.
In the first year, whilst we're developing the full programme, members of our team will often be present in the classroom to support teachers; by the third year, teachers will be empowered and confident to deliver arts-based activity without our physical presence.
Provision for pupils to experience educational visits to help provide a context to learning.
Training and support for teachers to develop confidence in delivering the sessions within the classroom. "
The programme is inspired by successful projects My Planet (in partnership with Webster Primary) and Curious Investigators.
Find out more below via the links below:
Autumn Term:
Investigator Terri and Investigator Gideon have kept our Year 3 investigators very busy throughout the Autumn Term! Matter Transporters appeared in our classrooms one day and our scientific brains have been working hard ever since! Investigator Terri asked us to help the time machine take off by finding the best material for the runway- which material would have the least friction? We helped solve a very tricky magnet problem and as soon as the time machine was working Terri started it up and zoomed into the PAST! Who knows when she is!
Investigator Gideon found a message from Terri and knew that he had to look in the fossil record to find out where she was- but which type of rock would you find the fossil record in and what is a fossil? So many problems but our fantastic investigators with their goggle vision were able to solve them!
We have even spoken to real archaeologists and geologists to find out more about their jobs and why they love them!