Remote learning is new to everyone and you're doing a great job!
Expectations:
This table shows you our expectations for successful learning, teachers will let you know what number you are working at!
There are weekly prizes available for children who are working extremely hard and completing all their work, 2 children from each class will be chosen each week!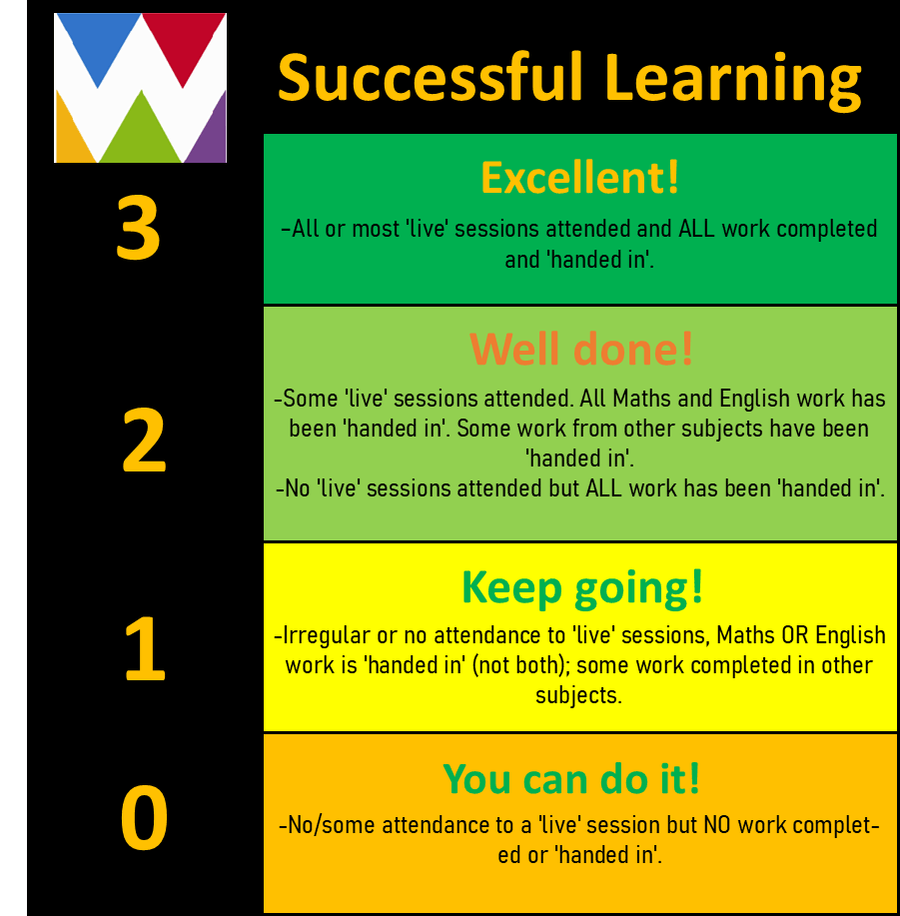 Remote Learning Home School Agreement: