Parents
We provide the following communications to aid links between home and school. We are proud of this list but are always open to suggestions as to how we can improve things.
Webster Weekly

newsletter
School

Twitter

feed
School

You Tube

channel
6 x

Assertive Mentoring reports

to parents each year for Years 1-6
3 x

Parents Evenings

each year
1

Stay and Share

session for parents in each class

every term

Regular

Community Mornings

where parents can access community services and watch children perform or show their learning.

Annual report

The

website

has also been redesigned to be easier to navigate and to provide more information, particularly about what children are learning.

We continue to provide a full time

Family Support Worker

, Jackie Murray, who provides a range of support services and will always provide an impartial ear to listen to any concerns.

All teachers will also be delighted to make appointments to meet parents before or after school, as will the Principal or Heads of School, whose doors are very much open!
Curriculum Overview for Parents- Click here
Click the icons below for more information:
Parent Survey Results December 2016
Welfare pop up with One Manchester- 24.11.16
For more information visit: http://www.onemanchester.co.uk/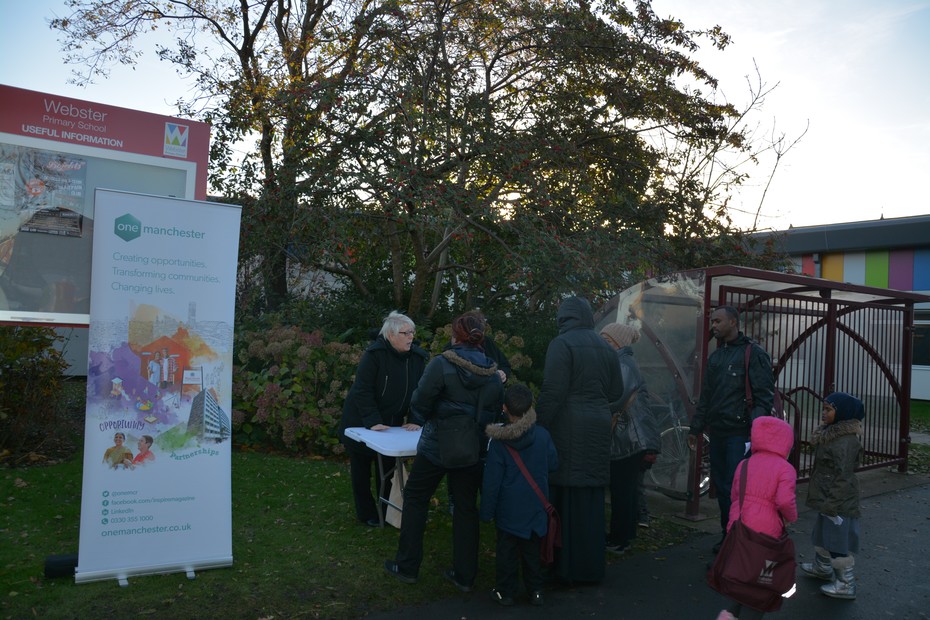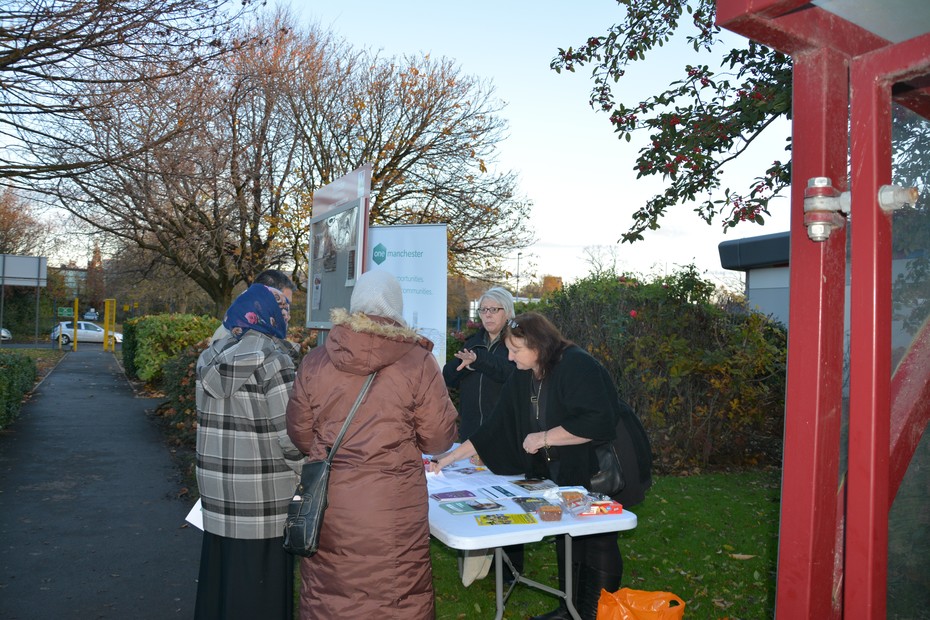 Parent trip to Lyme Park
Jackie and a lovely group of parents went on a trip to Lyme Park, take a look at the photos below to see what they got up to!
Phonics
Miss Chatt has recorded herself saying the letter sounds and letter names which are taught to the children! Take a look and practise them yourself!
Parenting Tips
None of us are experts as parents. We all need help sometimes! The following leaflets offer some useful tips and advice.
Learning Tips
There is much more information about our curriculum and learning on The T and L pages, but the links below contain some great ways in which you can develop your child's learning, by thinking about the way you talk to them and the questions you ask them.
Click to read the Parental Survey 2013
Click to read recent Parents' Comments
and the You Said-We Did (2014) and You Said-We Did (2016) documents which show how we have responded to several of your suggestions.
Speech and Language Support
We offer regular support services for parents of children with speech and language difficulties. Click here to redirect to the page.
Parent Videos for Maths Support
Click on the link to be re directed to Maths Support Videos : Parent Videos